Transcribe Your Unconscious Mind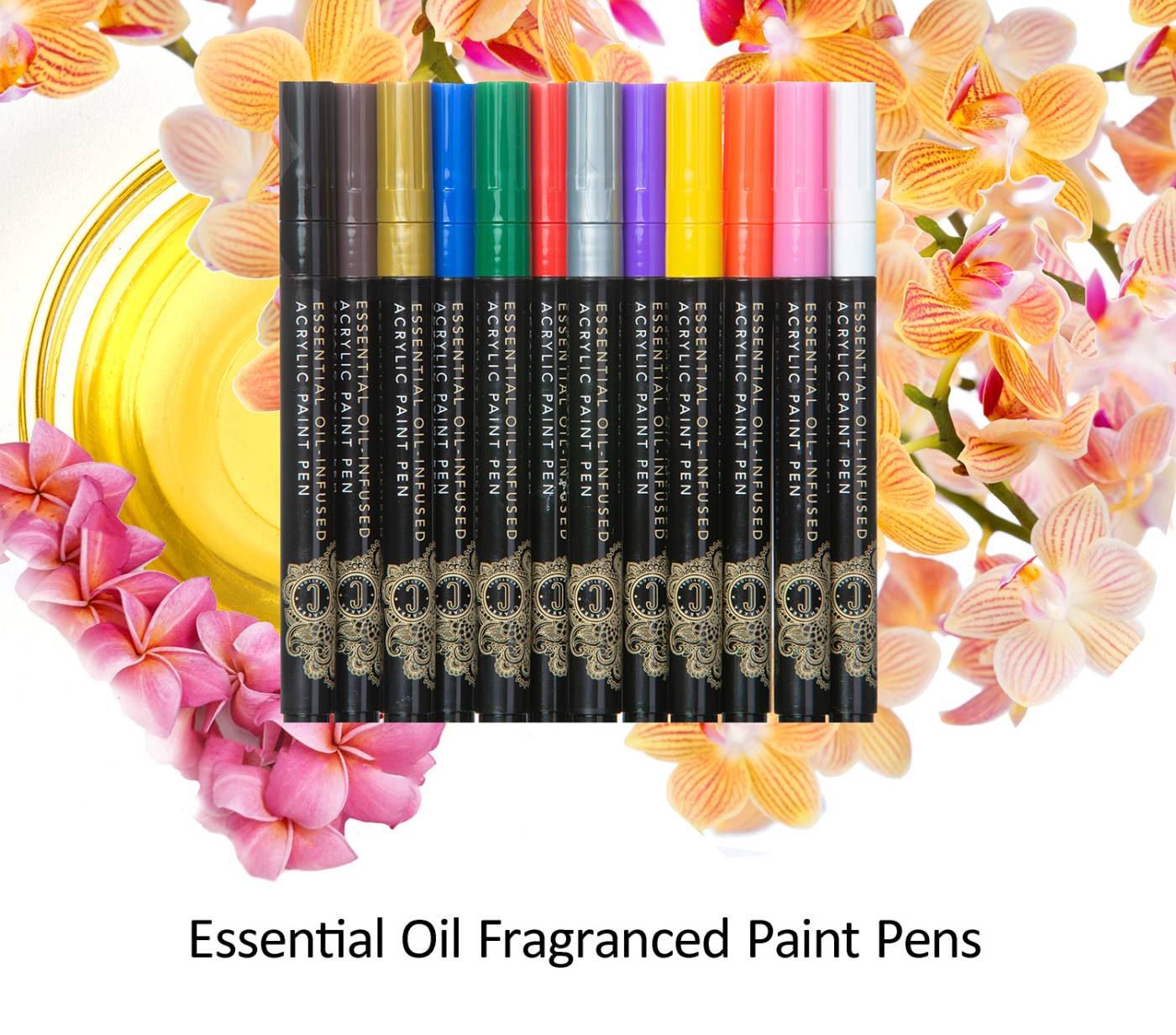 The first ever, essential oil infused paint pens, hand crafted specifically for mindfulness meditation so that you can be creative and relaxed at the same time. Design with vibrant elegant aromas in every stroke of art. Control detailed painting with a clean finish on every project while balancing your energy, lifting spirits and improving your over-all well-being
Fast drying, acrylic, water based, opaque ink, environmentally friendly, USA acceptable, ASTM-4236, Xylene free, marks on almost all materials (metal, plastic, glass, wood, paper, leather, textiles etc.).
Transcribe Your Unconscious Mind was created to comfort suppressed feelings. Take a deep breath, inhale the essential oils from your pen, accept your feelings, remind yourself that nothing is permanent. Exploring your feelings in this way helps calm difficult emotions and balances your mood. More importantly your mood is contagious and you can change the foundation for all around you.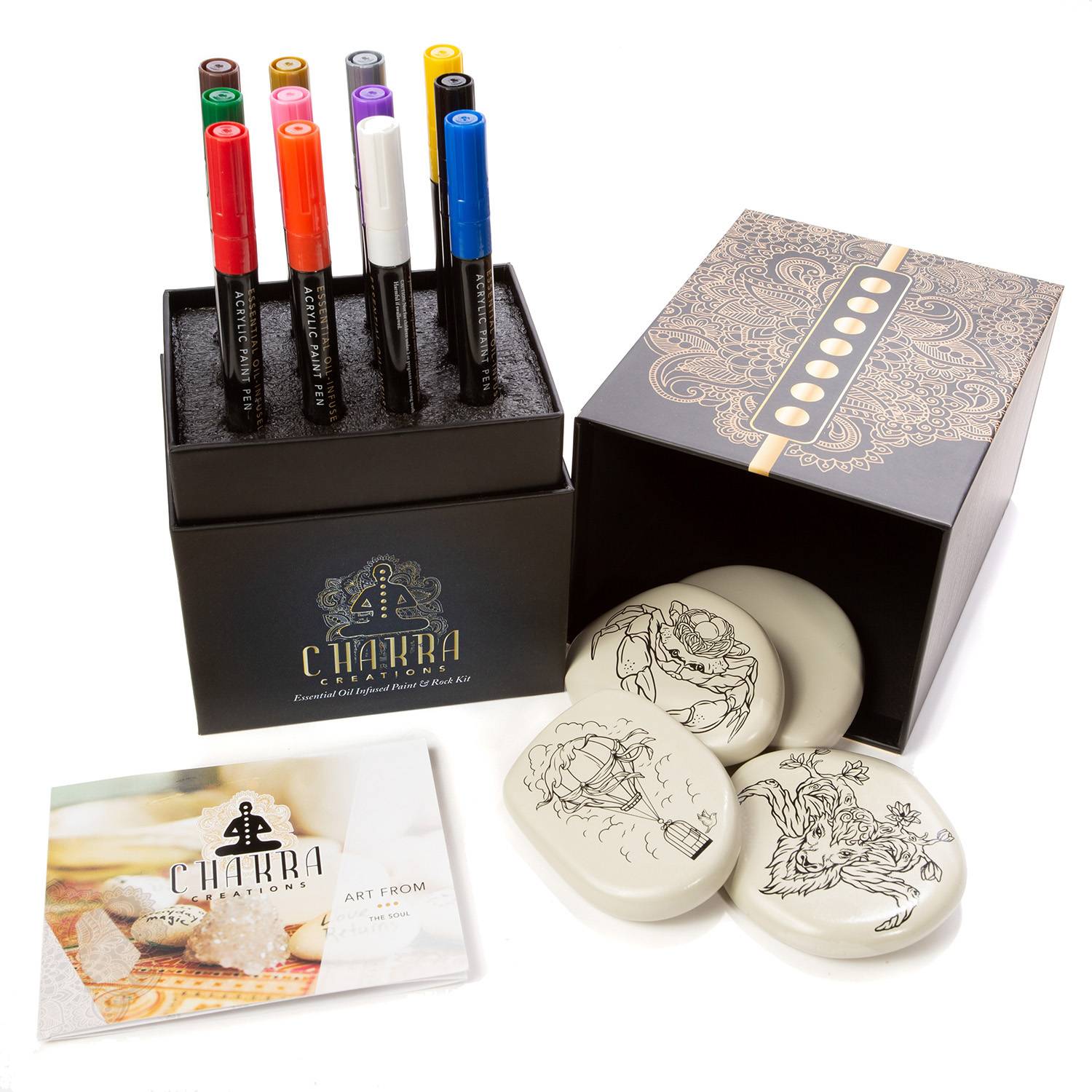 The only rock painting experience created to promote inner peace and loving kindness. Paint pens handcrafted with vibrant colors and fragrances designed for beautiful and robust artwork while enjoying comfort with every stoke. Custom designed stones with a flat and smooth surface, creating the perfect canvas so you can unwind and just paint freely. Pre-printed stones to be colored in by your own imagination. Feel accomplished and creative by finishing a professional but also a personable piece of art. Rocks are large in size so your words of inspiration can be legibly written on the back. Your painted rocks are made to be passed on. You can leave them behind for someone to find knowing they will spark kindness, curiosity and a new tradition.
Art From Your Soul was especially designed as a reminder of hope. Simply quiet your mind. Paint in your challenge and add a message that delivers hope onto the back of your rock. This visualization brings to realization there are possibilities, and not just for you but to everyone who finds it afterwards.